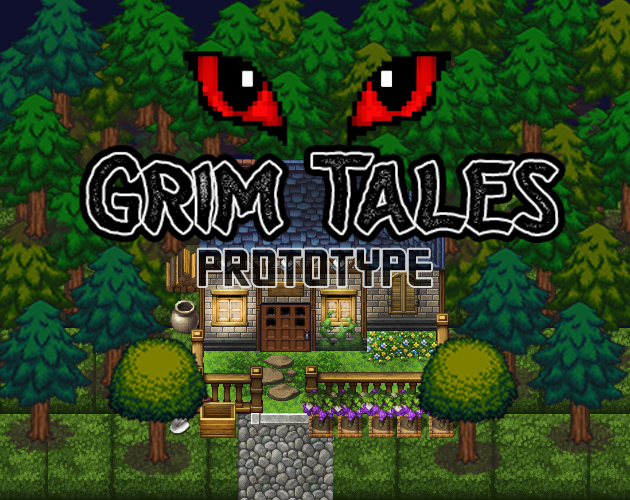 Prototype - Grim Tales
A downloadable Grim Tales
INTRODUCTION
The world is larger than you think. You think you are safe surrounded by buildings, technology, other people... but you are not and you don't have any idea what kind of danger lurks in the shadows...

Welcome to Grim Tales, a game of action puzzles that invites you to travel across the world fighting against all the monsters that you could find in many religions, cultures and, of course, fairy tales.
BACKGROUND
You are a Tale Hunter, a person who knows that not all the myths are false. You know the existence of werewolves, vampires or ghosts, and you know haw many damage can cause, so you have decided to dedicate your life to hunt all this menaces to protect the human kind.
All the creatures that you can find in this game would be inspired by real tales, mythos and cultures. Inside Tales & Monsters menu you could find an extensive encyclopedia with information about the monsters, the culture they are inspired and more related info.
GAMEPLAY
Each scenerario takes you to a place suspicious to be haunted by some supernatural force. When you arrive there, you must find what kind of creature is menacing the place, and each creature would present you a challenge in puzzle form.
For the first scenario, you are in a haunted house and you must activate all the magic sigils, but be carefull: the ghost are not happy to see you and they will hurt you if they can.
NEXT STEPS
This is a prototype so the game will change over time. A few features that I want to add are:
New kinds of monsters.
Spell and combat system.
All kind of scenarios.
Progression system.
TOOLS USED
This game has been created using Unity and free assets from the Unity Store webpage, Itch.io, GitHub and Open Game Art.
Download
Click download now to get access to the following files:
Prototype - Grim Tales.rar
39 MB