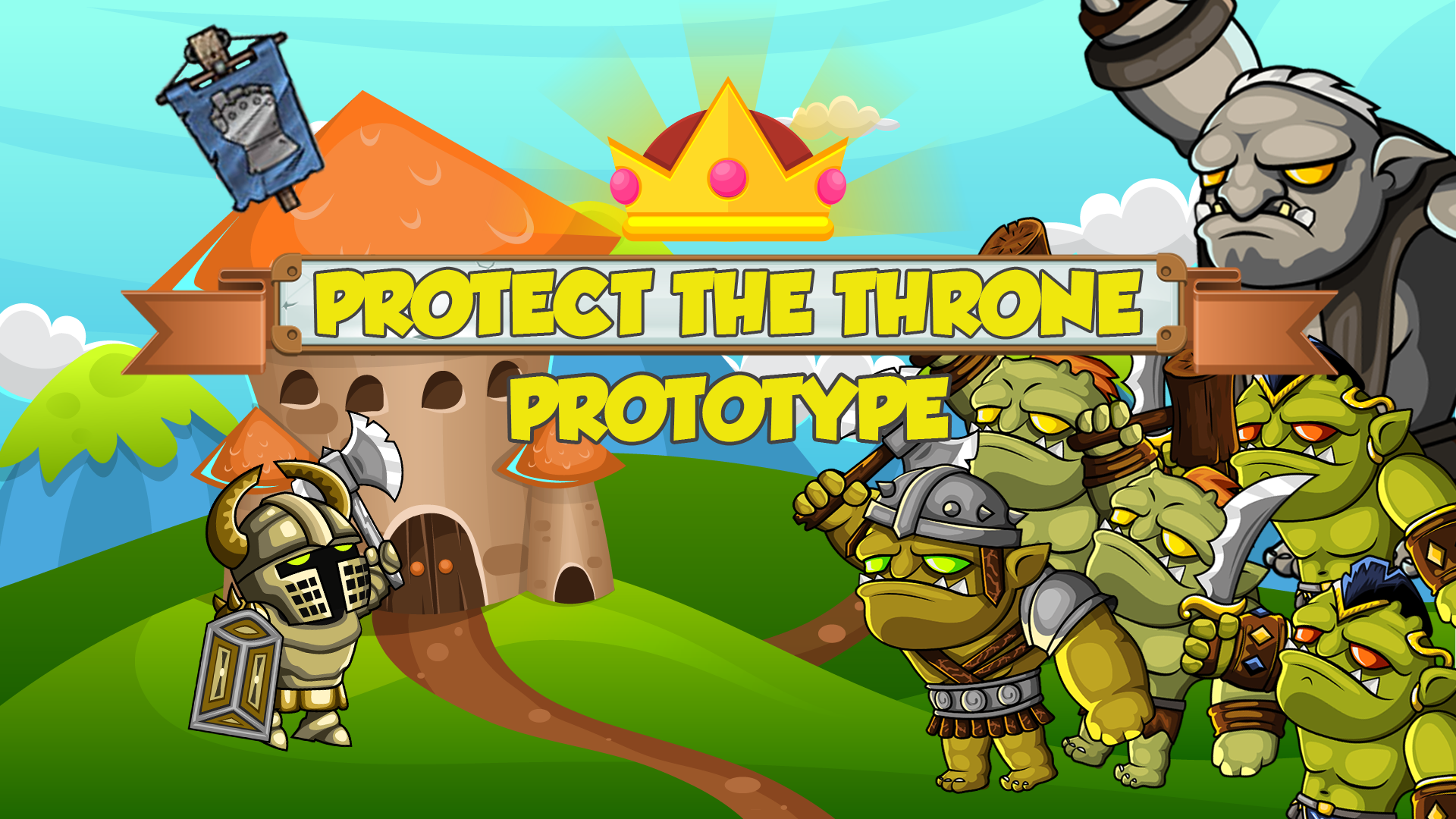 Prototype - Protect The Throne
A downloadable Protect The Throne
INTRODUCTION
The kingdom needs your help!
Terrifying enemies has sieged the castle of your Majesty, forcing him to leave. As long as your king is safe the kingdom will recover their lost glory, but you need to protect him and his royal bottom so you must protect the throne of his second castle.
The enemies reached the castle while you are cleaning it and, if your Majesty arrives while there are enemies nearby, he will fire you! So leave the broom, take your weapon a fight for the cleanliness of the throne!
Welcome to Protect The Throne, an action tower defense game where you are the janitor of the castle that his Majesty uses as refuge.
BACKGROUND
Your are a janitor. A really good one. And there is only one thing that you love more than Your Majesty, and is your job. You love to clean the walls, furniture, rooms and all the spots of the castle, and you love to see everything so clean that it shines.
But outside the castle, a threat looms over the kingdom: the enemies of Your Majesty has initiated a siege and they are roaming freely everywhere, putting in danger the kingdom, Your Majesty and, the worst of all, your job!
The enemies have reached your castle, the one you have sworn to keep it clean. They are big, they are strong and they will regret stepping on the floor you just cleaned.
GAMEPLAY
This game starts on a place that represents the refuge of Your Majesty and the player is a janitor that must protect it. Each battlefield has different structures, defensive mechanisms and, of course, a throne.
The enemies depends on wich battlefield you are in and they will break doors in order to reach the throne and destroy it. The player must defeat all the enemies before they destroy the throne.
The game takes place through waves of enemies and the player can move freely all over the place. There are health potions and upgrade potions too to make the character stronger and able to defeat the strongest enemies.
There are four types of enemies with an unique behavior so the player must learn how to manages the enemies to defeat them.
CONTROLS
Use WASD to move, left click to attack and right click to dodge.
NEXT STEPS
This is a prototype so the game will change over time. A few features that I want to add are:
New kinds of enemies: undead, demons, cultist...
New characters: mages, rogues, rangers...
More and different battlefields with special rules.
Progression system where you can level up your favorite characters.
TOOLS USED
This game has been created using Unity and free assets from the Unity Store webpage, Craftpix, Itch.io, GitHub and Open Game Art.
The music comes from Castle Storm, a game created by Zen Studios.
TEAM
This game has been created by:
Javier Morillas - Game Design & Prototyping
Oscar Escudero - Coding
Miguel Gomez - Animation
Download
Click download now to get access to the following files:
ProtectTheThrone.rar
49 MB